Your satisfaction – Our Goal
April Contractor's Construction Tips: What to Consider Before Removing Walls
What to Consider Before Removing Walls
When it comes to taking down walls within your home, it's a project that will take a little bit of research before you get out that sledgehammer! There are a fair few things that you need to take into account before you get started, so let's take a look at what to consider before removing walls.
Is the wall load bearing?
The very first thing to consider before removing a wall is whether or not it is a load bearing wall. Load bearing is the term used for the walls within your home that both take and distribute the weight of the structure, to ensure that everything stays where it should. Load bearing walls are usually found towards the middle of a house, and they often run perpendicular to the joists. If you want to remove a load bearing wall, you need to consider alternative methods to support the weight of your house, so make sure to do your research and make the right decisions for what may work instead.
It may be worth it to bear in mind that you need a permit to remove or replace load bearing walls. Not only is it the law for you to have permission to make such structural changes within your home, but giving prior notice about wall removal will give the necessary building inspectors the opportunity to ensure that all work being undertaken is safe.
What is the wall's function?
Non load bearing walls are strategically placed within a home to fulfill a general function. This function can be anything from housing electrical and mechanical equipment, to acting as room dividers. It's a good idea to determine which function a particular wall has before you work to remove it, as you may need to take the correct precautions when rewiring, plumbing and more. Some non load bearing walls will contain larger features, such as the internal components of HVAC (Heating, Ventilation and Air Conditioning) units- for example ducts- so you may want to think twice about removing it in the first place!
What tools do you need?
To take down a wall, you will need to consider what tools you may need. It's no secret that you will have to work in stages, so make sure you are prepared before you begin the project.
• Utility knife
• Hammer
• Heavy duty trash bags
• Measuring Tape
• Pen or pencil
• Reciprocating saw with a demolition blade
• Safety goggles
• Dust Mask
Now that you are ready to take down a wall, remember to adhere to common safety practices as you work. Plaster can be heavy and nails can be sharp, so always be careful when removing these unwanted materials from your home.
If you would like to find out more about taking down a wall at home, or if you want to speak to somebody who can do it for you, don't hesitate to contact us work in Perth we are always happy to help.
Our Clients – We Value You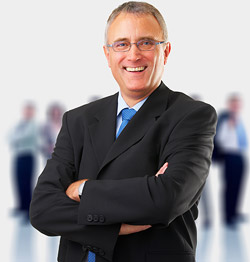 When it comes to sourcing building and professional furnace cleaning supplies one of the biggest hurdles is buying just enough materials that you need without paying retail prices – and not being left with over supply .
The large players in the construction game can dictate prices and force costs down as they have the leverage over suppliers. We can redress the balance as we always buy in bulk and always get the discounts the big boys can demand.
This allows us to pass on massive savings to our clients who don't have either the volume negotiating power or the time in the market. You can take full advantage of our connections and negotiate like the big boys in construction.
Our clients say:

"We chose to use Hardware Gallery as it saves us time and money on every project. they have never failed to source us the best materials at the best price for all our big construction projects."

— John Sonnerson, JS Contractors Pty Ltd.
Monthly Special Tips: How to size a pump for your swimming pool.
The first step is to look at the label on your existing pump, look at how many kilowatts the pump is rated for
around 0.75 kilowatts means it's a 1 horsepower pump
around 1.10 kilowatts means it's 1.5 horsepower pump
In domestic pools these are the two most common sizes
Just for reference
around 0.5 kilowatts means it's 3/4 horsepower pump
around 1.7 kilowatts means it's 2 horsepower pump
next look at the diameter of your sand filter there are a few common sizes
around 20 inches
around 25 inches
around 28 inches
around 31 inches
If you have a cartridge filter these will be either 50, 100, 150, 200 square foot you can find this out from the label on your filter or measure is physical dimensions and compare it to other filters to get cartridge rating in square feet.
Which pump for which filter and pool
3/4 Horsepower pump works best with a 20 inch sand filter or a 75 sq ft cartridge filter and a pool size of less than 28 000 litres
1.0 Horsepower pump works best with a 25 inch sand filter or a 100 sq ft cartridge filter and a pool size of less than 55 000 litres although it can be used on larger pools.
1.5 Horsepower pump works best with a 28 inch sand filter or a 150 sq ft cartridge filter and a pool size of less than 110,000 litres
2.0 Horsepower pump works best with a 31 inch sand filter or a 250 sq ft cartridge filter
and a pool size over 110,000 litres
AND REMEMBER MATCH THE PUMP TO THE FILTER SIZE.
Find out more about retail pool supplies from the specialists at www.poolwholesalers.com.au
Our Address & Contacts
586 Paramatta Rd, Lot 4
Sydney, NSW 2002
T: (02) 9327 3552
F: (02) 9327 3552
W: http://www.hardwaregallery.com.au/
E: email@hardwaregallery.com.au/
Construction Hardware Categories
Bespoke Outdoors Suppliers